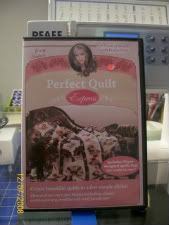 First I want to share this
cd
with everyone else.
It is a great program
for a great bargain $39.00. I have designed 5 different
qu
ilts
that
I would love to do.
I can scan in fabrics and download the newest fabrics out there. I guess it is a cheaper version of
EQ
.

When my Sister in Law was here last weekend she played with it a lot. Check it out.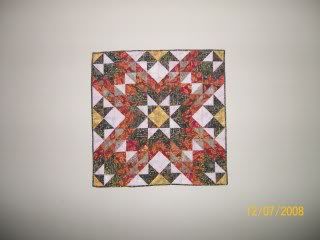 My wall hanging is up
. I put in in my living room instead of my entryway. It was very exciting to put it up so I can have others enjoy it hopefully as much as I do.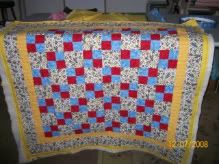 This is a quilt I threw together about 1-1/2 years ago. It was the first quilt I put on my frame and machine quilted. I used it to practice on and did a pretty bad job. I figured I would bind it and have it for the grandson when he comes, it is very soft flannel. He will like it, it has cowboys on it.